Overview
| | |
| --- | --- |
| Date | Aug. 17 + Aug. 18, 2022 |
| Location | Jakob-Haringer Str. 2, A-5020 Salzburg |
Organizer(s)
Roland Kwitt (University of Salzburg, host this year)
Herbert Edelsbrunner (IST Austria)
Michael Kerber (TU Graz)
Location
Our meeting will be held in Seminarraum I (first floor, air-conditioned) which is located in the large concrete building next to the Computer Science/Artificial Intelligence and Human Interfaces building. You can enter this building via the automatic glass doors (see image below) and then take the stairs to the first floor.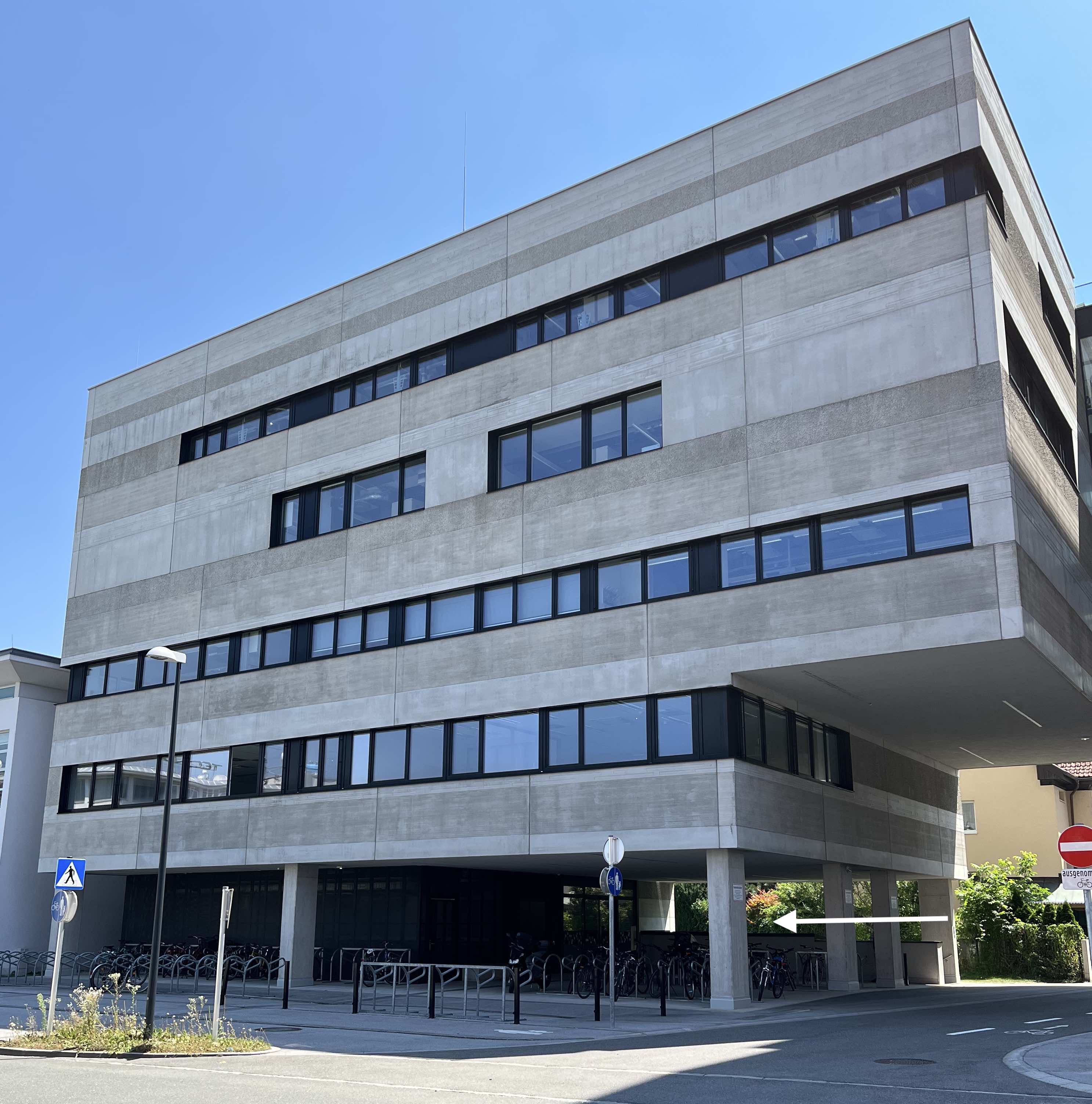 Arriving by train
The meeting location is a 10 min walk away from the main train station. In case you want to take the bus, hop onto line 6 and get off at Jakob-Haringer Str. 2 (you should already see the building).
Arriving by car
In case you plan to travel by car, please let me (Roland Kwitt) know in advance. We do have a parking lot, but it's mandatory to keep track of who uses it, and we will have to coordinate that it's open when you arrive.
Contact
In case of any problems, etc., feel free to contact me (Roland Kwitt, roland.kwitt@plus.ac.at).